It's Caitlyn with the C, totally dropping the K used by the Kardashian clan. Smart.
Just when we thought Kim K broke the internet after her glam shots spread all over the web last November, now, another Kardashian dropped the bomb after Vanity Fair unveiled their July cover. It's the debut of Caitlyn Jenner after completing her gender transition.
Caitlyn Jenner poses for the famed photographer, Annie Leibovitz and shared her experience VF's long-time contributing editor, Buzz Bissinger on a 22-page cover story feature which left the world's mouth hanging open.
Last March, the former gold medalist underwent a 10-hour facial-feminization surgery. And now she's ready to take on the world, with the support of her family. "As soon as the Vanity Fair cover comes out, I'm free."
---
"That was a good day, but the last couple of days were better. . . . This shoot was
about my life and who I am as a person.
It's not about the fanfare, it's not about people cheering in the stadium,
it's not about going down the street and everybody
giving you 'that a boy, Bruce,' pat on the back, O.K. This is about your life."
– Caitlyn Jenner on her VF feature
---
The Kardashian-Jenner showed love and support to her and it doesn't stop there. Tons of celebrities also congratulate Caitlyn on her first-ever publicity as a woman.
Here are the heart-warming reactions from the celebrities: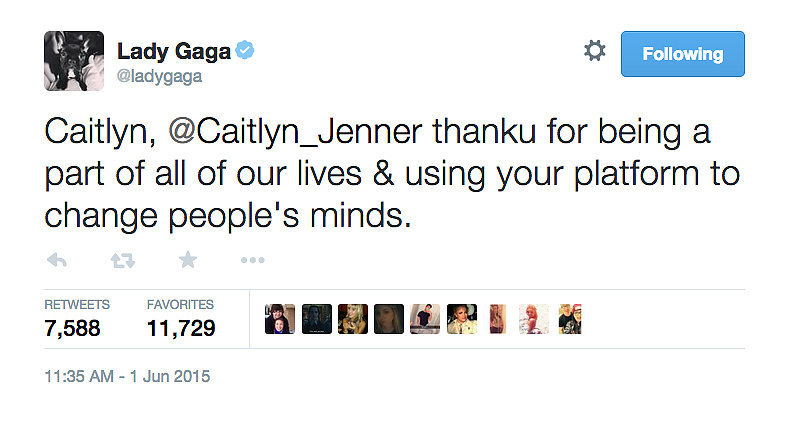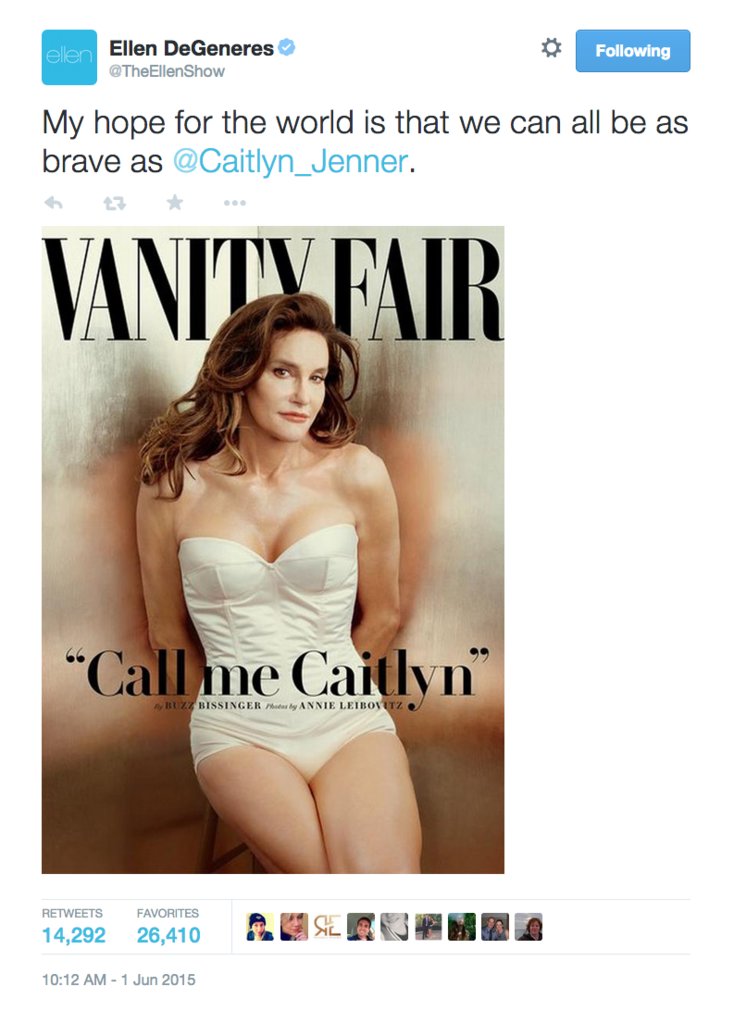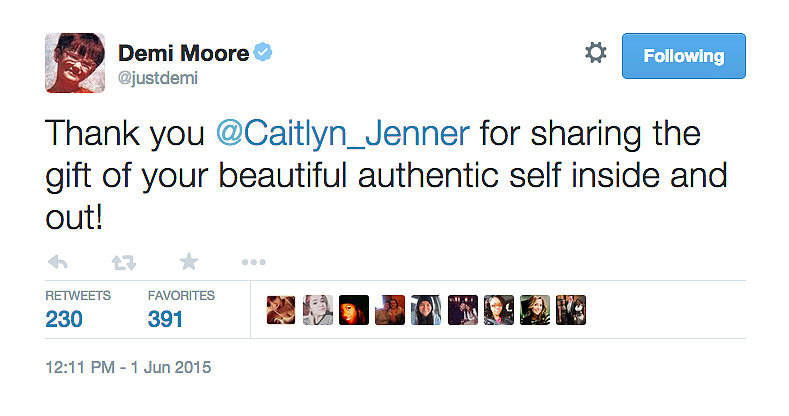 Yup, even Obama…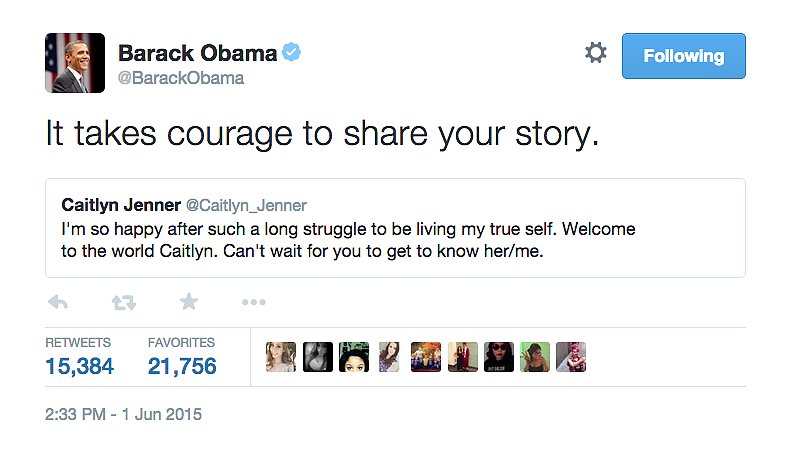 Now is a great time for freedom and bravery. You go, Caitlyn!