Who is ready for summer? Please put your hands up! Raise it higher..yes higher.. HIGHER STILL!
Few months from now, everybody will be off to hit the waves, party til the AM and bathe in the sunshine. I know it's only been a few days since 2016 kicked-off but getting ready for summer is a must, especially if you plan to chase the sun here – Philippines aka Tropics, All-year-round sunny if not stormy.
Are you ready to bare your kili-kili?
Are you afraid to bare your underarms because exposing it is like giving people a glimpse of the pits of some kind of dark evil cave? It's called armpits after all.
Thing is, people care a lot about underarms. A lot! Remember that time when Ina Raymundo was bashed because her IG-lurkers think her UA need some TLC? Good thing the hot momma handed the issue well by challenging them lurkers to bare theirs.
Aside from the face, underarms are the most frequently consulted skin concern.
Why do we have kili-kili problems? Let's get to the root of it!
Tight clothes
Wearing tight tops with un-breathable material can cause not just excessive sweating which is due to excessive rubbing which will eventually result to hyperkeratosis or thickening of the skin as it protects itself against constant rubbing, pressure and irritation
To avoid this: Loose, soft, cotton shirt is your friend! Let your pits breathe.
Unwanted Hair
Plucking, tweezing and shaving can cause chicken skin, cuts and burns which may cause skin discoloration.
To avoid this: You can try waxing; it may be more painful and a lot costlier than a razor or tweezer but in the long run, it prevents darkening and it can lessen the hair growth. If you are brave enough, you can also try threading.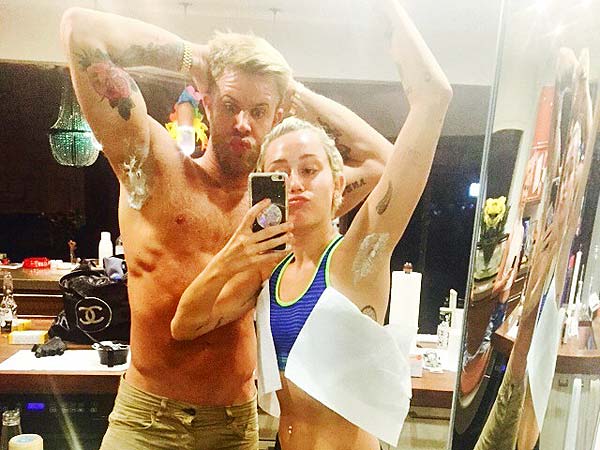 Depilatories
Harsh chemicals in your hair remover can cause reaction and may irritate the skin resulting to darker armpits. Geez!
To avoid this: Like mentioned above, you can try waxing/threading. It really depends on the amount of hair on your pits. If you're still to tamad to do it, you can go sign-up for some sessions of IPL or Intensive Pulse Light which destroys hair follicles and restricts further hair growth.
Harsh chemicals
Yes! These are traitors! Some chemicals in peeling oils and in your deos are too harsh it can cause allergic reactions that result to darkening of your UA, so instead of lightening it, well, they can turn it to something worse than it actually is.
To avoid this: You can never go wrong with the old school tawas! It is antibacterial too. But if you still wanna stick to deodorants, be keen in choosing the right ones.
We recommend BeauOxi White Whitening Deo, it is a non-sticky roll-on that makes the bumps and chicken skin smoother and your underarms lighter in just a week! Imagine that? It's worth a try because you can also apply it to your bikini area.
You can get it from Magic Potions Online Store or in their Lazada page!
Or text +63917 888 2999
Or if you're not too busy, you may also check their shops out in Starmall Alabang, St. Francis Square, St. Thomas Square Sampaloc and Makati.