5 Bright Christmas Attractions in the Philippines
Christmas is truly the brightest season of all!
We take Christmas here in the Philippines seriously, once the ber months start we can already smell the holidays which smells like bibingka, puto bumbong and probably the smell of foil they used to make garlands. Christmas Tiangge are sprouting here and there, and let's not forget the Simbang Gabi.
The streets are lit with colorful and bright colors, it is really a lovely season! Let's take a trip across the country's brightest Christmas spots:
Ayala Triangle's Festival of Lights (Makati City)
1.6 million LED lights are lit up and are set to three different musical themes — New Orleans Jazz, African drum beats and EDM.
The annual light and sound show will surely relieve your stress and the light installations of Churches and belens along Ayala Avenue can somehow bring good vibes even though you're stuck in traffic jam. There will also be Thanksgiving Masses held at the fountain area every 6pm staring today til December 23.
The light and sound show starts every 6pm and it will run til January 4, 2016 only.
Belenismo (Tarlac)
Launched last 2007, Belenismo sa Tarlac is now on its eight year and it definitely brings Christmas feels across the province. At least 42 belens joined in the competition.
The resources of each belens should at least be composed of 90% recycled materials, only the paints and lightings will be the nonrecycled ones.
There are four categories in the Belenismo competition namely Grand, Church, Community and Monumental.Belenismo is one way to display the beautiful culture of Tarlac. Most the participants in this year's Belenismo are from different towns of the province and other establishments like McDonalds and Jollibee among others.
Giant Lantern Festival (San Fernando, Pampanga)
The festival which was said to have started in San Fernando in 1904 has became a tradition. It was in the year 1931 when electricity was established in San Fernando thus marking the birth of the first Giant Lantern Festivals.
As years go by, designs became bigger, more colorful and more intricate. The festival is home to innovative designs that display creativity and are infused with originality. It's a popular event here in the country, that the city has been christened the 'Christmas Capital of the Philippines'.
Giant Lantern Festival is celebrated in December, on the Saturday that precedes Christmas Eve in the fabulous city of San Fernando. That means on Saturday, December 19, gigantic parols will be presented and you better make sure to head to San Fernando to witness this stunning event.
COD (Greenhills)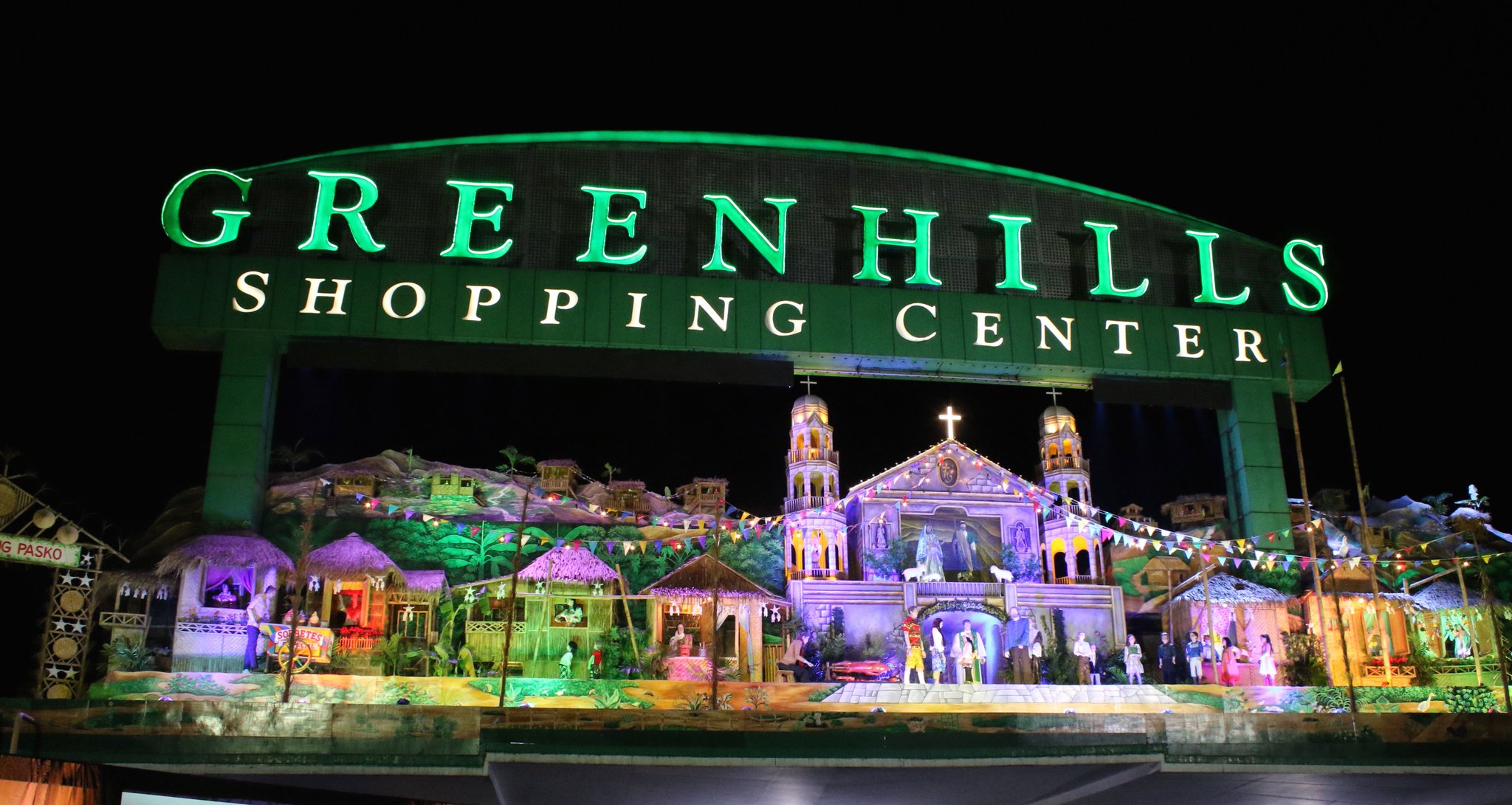 The Christmas on Display has become a tradition that had its origins in the COD Department Store in Cubao.
Greenhills Shopping Center is now on its 13th year in running the light and mannequin show, still with brilliant design and orchestration with a theme of "A Hometown Christmas" this year.
It's best to watch the show while munching on something, good thing there's the bazaar where you can find food and also shop for Christmas gifts.
Cainta Christmas House (Cainta, Rizal)
The house that is owned by Alexander Cruz is ornamented with different glittering Christmas decorations including life-size Santa Claus and they've used approximately 5,000 boxes of LED lights to light up their home. They began prepping all their decors since August. His wife, Aida is the one who designed the exhibit.
Thousands of visitors come in everyday to see the spectacular showcase of an extravagant Christmas to take selfies and feel the Christmas vibes. It is perfect for the youngins and the young at heart. These kinds of display makes one feel like a child.
There's no admission in entering the Cainta Christmas House.
I'm just wondering how much would their electric bill cost this december?